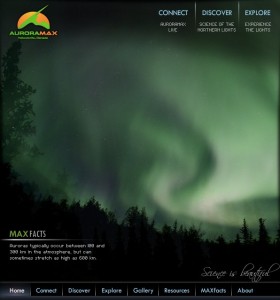 The Canadian Space Agency has released their northern lights project: Aurora Max.
Aurora Max is a live web feed of the northern lights over Yellowknife, Northwest Territories - home of some of the most vibrant northern lights ever seen. If you turn in at the right time (after dark in Yellowknife) you can see a live view of the sky. And if you have been a very good camper… you can see the northern lights.
The article that referred me to this site (sorry, kind referer…CBC maybe?) said that the plan is to release a phone app so you can view through the camera on your smart phone and even text alerts when the aurora are out to play.
It would be worth signing for the text alerts at your summer camp - when the lights are out in Yellowknife the chances are greatest that they are out in the sky over your camp too!
I loved August nights at Glen Mhor (now Cairn) when we would sit out on the end of the dock and feel like we were swimming in the northern lights - surrounded on all sides.
Have you ever seen the northern lights at camp?