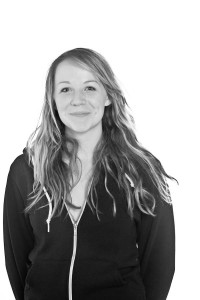 Successful Camp/Parent Relationships Make Your Summer Smooth
I think that camps can get some great mileage out of maintaining great email communication with parents over the summer. Here's what I would recommend for a camp with week-long sessions - you can adjust it to suit the length of your camps.
June 15 - Welcome Letter from the Director. Something very personal with a photo of the director (or section head if your camp is that large) saying that "I'm excited to have you at camp this summer" and here are some important dates to remember. Include the picture - it's easier to trust a person if you know what they look like.
Thursday before a Saturday or Sunday drop-off - Only Two More Sleeps! Send a short email note that tells parents the specifics of their child's stay at camp. I would include a reminder of registration times (give them a beginning and end time - we gave families a one hour window for registration knowing that that would mean that they would come 1/2 hour early and we'd be close to done at the end of an hour), and a link to your online driving directions. Take a look at the weather for next week and include a packing reminder - "Bring a raincoat, we're going to get some rain on Tuesday", "Check to make sure that you have a water bottle packed it's supposed to be 34 degrees for most of the week (close to 100 deg. F.), etc.
Friday before a Saturday Pick-up - We'll See You Tomorrow. Email parents 24 hours before they are to pickup their child at camp or at the bus stop. Make sure you are specific about the time you expect them. We told parents that we would see them 9:30 on Saturday morning (we didn't give them a window). You can also offer parents a little emotional incentive to arrive on time - "Come see your son or daughter preform at our closing campfire tomorrow at 9:30). This email is also a great place to tell parents that you need to know who is picking up their child if it is not them - you need to be instructed in writing to release a camperto someone who is not their parent/guardian.
A Note on Packing Lists
Creating one is essential and you should link to it AND include the .pdf in every communication with campers from the beginning of April until Email #2 (Thursday before the weekend arrival).
make sure that it is easy to read (large print) with actual checkboxes - make it as simple to utilize as possible
visually separate the MUST brings (sleeping bag, toothbrush, raincoat) from the suggestions (a book toread, a cuddly friend)
if you want to feel the best confidence that parents or guardians have looked over your packing list make it required that they sign it and physically hand it over with their child. You don't need to keep the sheet for anything (unless you are running a high-risk program that requires special equipment - then keep it for liability purposes) but the act of putting a signature on a piece of paper will make parents take better notice
create a "call out box" on the form to highlight important dates and times - the latest a child can arrive, latest time a parent can come for pick up.
What messages do you send to parents before camp?