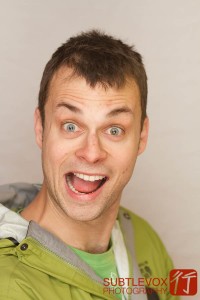 Just A Few Simple Ideas to Help Create the Right Camp Spirit
As we all know, camp community is unique and special; it exists virtually nowhere else on earth. As we head into our summers, we would like to share with you each week easy activities or practices to implement at your camp that will help make this your best summer ever.
Servants' Entrance
Make a sign that says "Servants' Entrance" and hang it over the door to your meeting space or staff lounge as a reminder to everyone that we are at camp to serve one another. If you have a woodworker on your staff who would like to take on a project, have him or her make one that can be treasured for years.
Love Lines
Hang a clothesline in your staff lounge onto which paper bags are attached with clothespins. Give each staff member has his or her own bag with his or her name on it. Your entire staff can then place letters of encouragement or appreciation in them from time to time. They can sign their names or not. Make time every few weeks to fill in a few yourself.
Be sure to frontload with your staff that these are to be positive notes and not a place to air grievances or concerns.
Even if you have staff mailboxes for incoming mail and staff memos, the Love Line concept is strictly for staff members to show how much they care and support one another and is an excellent addition to your current mail system.
Rain Drops
Collect screw-top contact lens bottles from your eye doctor - one for every member. At some point during a downpour (without thunder and lightening!), take your staff outside to collect rain. If you're lucky, you can achieve this during your training time before the campers arrive.
Ask them for the containers back and then at the end of the summer when they've all forgotten about it, give them back their bottles of rain to take home with them to remind them of the many wonders and gifts that poured down upon you this summer. The year we gave these to our staff, we purchased little velvet bags in which to put them. These can be found at a gift shop or dollar store and are quite inexpensive.
The year we did this activity, it was hot and humid and they had been inside most of the afternoon in sessions during Leadership Training. When the rain came, we grabbed our bag of little bottles and headed outside with the staff. We had an outstanding time playing in puddles and enjoying the downpour before we handed out the containers.
This was over a decade ago and any staff members I talk to still have their bottles of rain. It makes a great keepsake.